Fillmore Deli
1668 3rd Avenue, New York, NY 10128
Order now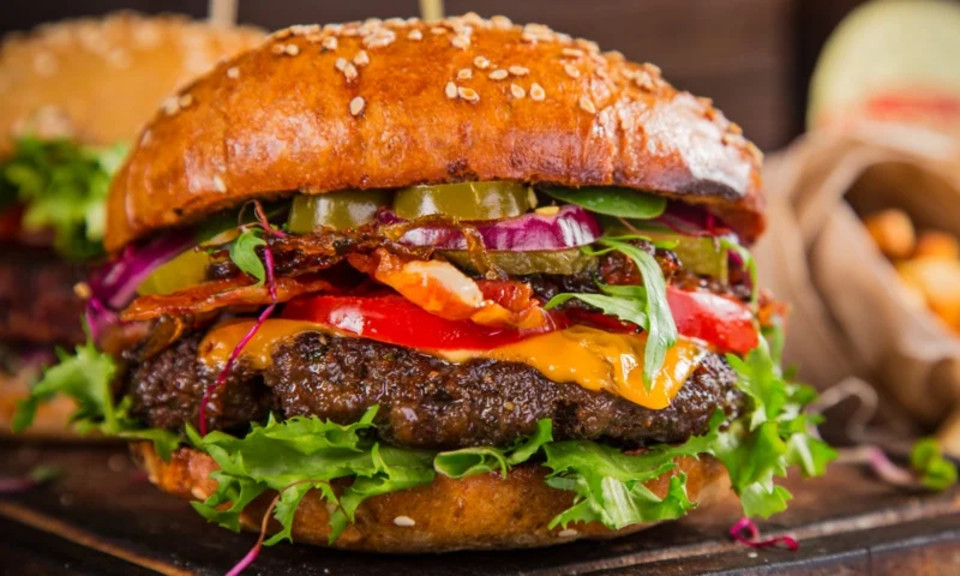 Talbot
I've now ordered from Fillmore twice. Both times the delivery was quick and easy. My burger and fries were delicious, and well made. Far superior to other delivery options in this area. My only light complaint the second time was that there was a decent amount of burger grease on the outside of the bun and the wrapping. Other than that, everything was great. Juicy buger and hot fries.
Robin
This is the best, most consistently well-prepared and delicious breakfast platter I've ever had. It's the only place I'll order breakfast from. This review is only for the breakfast platter. I don't love their pancakes.
Christopher
So good! Every bit as good as the iconic NYC delicatessens, but reasonably priced. The pastrami sandwich was excellent, good fries, fast delivery. I'll definitely be a regular!
Sofia
Fastest delivery Ive ever had. And when I had ordered during Ramadan, they gave me some extra and a little post-it note that said Thank you! The food is also fantastic. Love!
Edwin
my first time ordering from this particular restaurant,and it was a great choice. food was very good,and prompt delivery. will order here again. thanks!
Max
Had a mistake in my order so I called Fillmore dreading what typically happens in this type of situation. To my surprise, they were sincerely apologetic, and had a full fresh order with the problem solved at my door 10 minutes later!! Literally 10 minutes.

In the past they've included thank you notes and extra bagels with my deliveries, but this level of responsiveness blew me away.

Bottom line, Fillmore is not only the best sandwich shop/deli in the area, but possibly the best customer service in the city.
kate
This is the first time I've ordered from Fillmore and didn't realize the expected arrival time would be cutting it too close with an appointment I had (completely my oversight). I called asking if they'd be able to expedite my order and they certainly did! The deliverer was even running up the stairs to bring me my food. My order was accurate and the food was great. Will definitely order from them again!
Elchin
We've orderd from this place dozens of times. They have always been extremely accommodating of requests and have been quick to correct any problems. Pastrami is always excellent and the various times we have gotten other things they have been very good as well. Fruity pebbles kripsies treats are the bomb when they have them. Definitely one of the standouts in our delivery range.
maryam
This is my second time ordering from here, it's my favorite restaurant I've tried so far on seamless! Order is also correct and the food is tasty and consist. Even this last time when the delivery person left ( which was my fault I left my old telephone number on here) I called And they were so nice about it! Highly recommend for a great sandwich.
Elizabeth
This is the best little sandwich place on the UES. I'm from Phila. and their cheesesteaks are fabulous!! The pastrami sandwich is also amazing. It's great and fast for delivery but also a nice spot to stop in and eat lunch. I just love this place. Good pickles too! Everything made fresh with the best ingredients. Delicious!!
About us
American, Bagels, Breakfast, Cheesesteaks, Coffee and Tea, Deli, Dessert, Dinner, Hamburgers, Lunch Specials, Salads, Sandwiches, Soup, Subs
Today

Delivery: 9:00 AM - 3:00 PM

Takeout: 9:00 AM - 8:15 PM

Delivery

Tuesday:

9:00 AM - 9:00 PM

Wednesday:

9:00 AM - 9:10 PM

Thursday:

9:00 AM - 3:10 PM

Saturday:

9:00 AM - 8:30 PM

Takeout

Tuesday:

9:15 AM - 9:15 PM

Wednesday:

9:15 AM - 9:15 PM

Thursday:

9:15 AM - 9:15 PM

Saturday:

9:00 AM - 8:15 PM